About Joe Lubow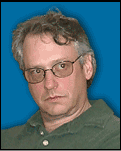 photo by Gary Crow

With over 18 years as a book and journal editor and as a writer, Joe Lubow knows both ends of the editorial and publishing business. He continues to have a professional relationship with Strawberry Hill Press in Portland, Oregon, where he started and remains a senior developmental editor. Over the years he has freelanced, working directly for authors as well as for publishers. He has served as managing editor of Computers, Reading and Language Arts and as assistant to the editor of Multicultural Education and Multicultural Perspectives, publications of the National Association for Multicultural Education.

Since 1971, Joe has traveled extensively around the country visiting college and university towns, doing research and visiting friends and academic colleagues. As a former six-year resident of Burlington, Vermont, and presently as a resident of Santa Cruz, California, he knows first hand the quality of college-town life. That knowledge led to the writing of Choose A College Town for Retirement. He also co-authored Choose California for Retirement with John Howells and Don Merwin.

Joe was formerly College Librarian and a Fellow of Merrill College at the University of California at Santa Cruz. A founding member of the Bay Area Editors Forum, he is now a steering-committee member of the National Writers Union Local 7 in Santa Cruz/Monterey.

Joe is a Wizard! He searches the Web looking for the best web sites on lifestyles, travel, social security, and other issues concerning people over 50 years of age and for the best places to visit in the San Francisco Bay Area. Read all about it on his WZ.com page.